2020-Present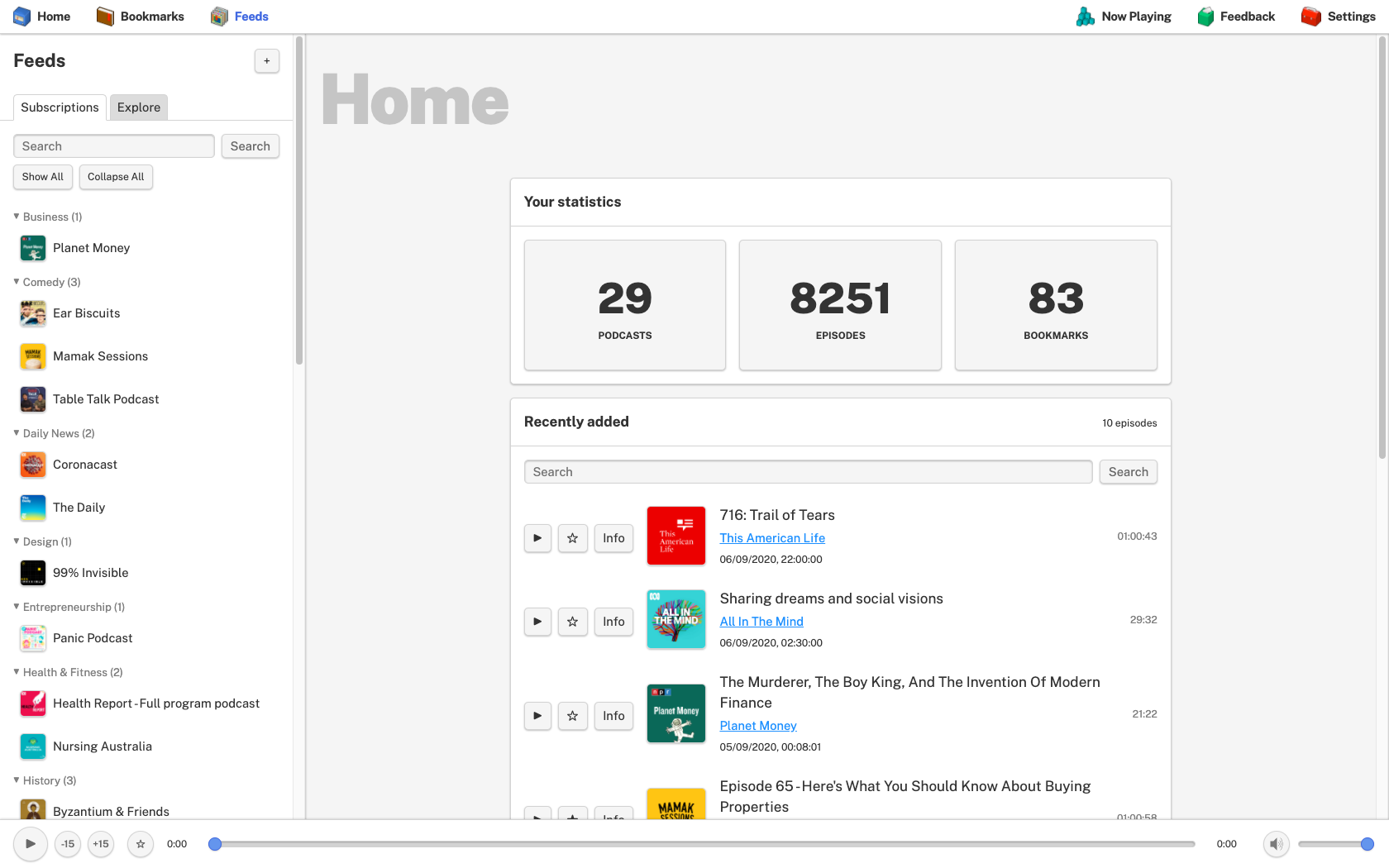 A podcast web app that allows you to manage your podcast subscriptions and bookmarks with an intuitive, well-organised interface.
It uses Node/Express for its backend API service. Its frontend uses Node/Express for server and routing functionality, whilst EJS is used for basic server-side templating and my own custom frontend library is used for single-page application functionality.
Public beta access will be available in the near future!